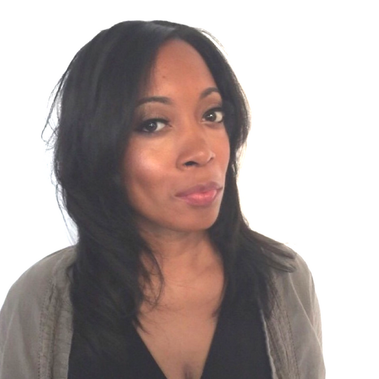 Wardrobe & Fashion Stylist | Accessory Designer
Naima Turner Fleming is a wardrobe & fashion stylist, and soon-to-be accessory designer.
With over 15 years of experience in the fashion industry, she possesses what seems to be a supernatural flair of style and fashion that captivates her audience and is valued by her clients.
Although her formal education in Fashion Design & Merchandising and Fashion Marketing & Communications led to her understanding the foundation of the fashion industry, her interest and awareness of style began as a teenager. Whether sewing with her mother, or penning her first radio advertisement about leopard print to lure fashion customers into her godmother's boutique, or attending trade shows with her godmother to learn about retailing - Naima's fashion sense developed early on.
Upon completing her studies at the renowned Fashion Institute of Technology and styling assistant internships, she went on to work as a fashion publicist for lifestyle, fashion and beauty brands for a small boutique agency, and later a larger firm, The Bromley Group. Soon, her journey led her to the world of television and styling, where she was able to also utilize her keen knowledge of branding while working as Market Editor for author and style expert Lloyd Boston. As his right hand, she worked closely with him as a segment stylist for his appearances on NBC's Today show and ABC's The View. While working closely with him to produce segments, Naima was responsible for everything from creating and pitching segment topics to producers, to casting models to styling looks. Her time with Boston also included a glimpse into the literary world which led to her published credits which included Senior Researcher & Stylist Assistant for "Make Over Your Man" (Doubleday/Random House), as well as, cover stylist, dishing expert advice for "Before You Put That On" (Atria), which she also titled.
As the digital era began having an impact on how fashion was communicated, online journalism caught Naima's interest. Although she enjoyed styling for television, Naima was ready to begin sharing everything from figure-flattering tips to fashion scoop with everyday women via the internet. She has penned her advice on several online platforms such as, CBS Local (Philadelphia), AOL Black Voices (now HuffPost Black Voices), Sheknows.com, and Uptownmagazine.com. In addition to contributing content to other media platforms, launch her former fashion and style website Stylepoohbahs.com, which was featured on PR Newswire Beyond Lines. Her fashionable words of wisdom, have also been quoted on national media outlets Bustle.com, Forbes.com, MSN.com, and Ebony magazine to mention a few.
Collectively, her skills and expertise influenced Naima to consult on special projects for fashion and beauty brands by providing creative direction of content development and the styling of visual imagery.
In 2018, Naima served as the wardrobe consultant for an independent film, Operation: Freedom by Writer, Director and Executive Producer, Kevin Ghee.
Naima has recently launched an accessory brand called, Zora & Koko.